Sony certainly is one of the largest companies in the world, why looks are permanently over it trying to know what will be his next move, but unfortunately things are not going quite right, while the company has announced a reduction in his catalog of phones and TVs for next year.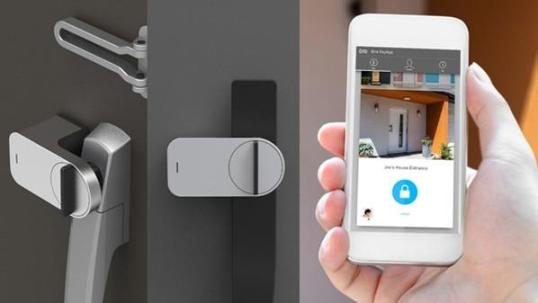 This entails a clear need for cost-cutting which has led them to experiment with developments under the scheme of crowdfunding or collective funding, quite successfully, its first project, e-ink-powered FES Watch and now it is the turn to meet its new smart lock.
Qrio, the lock connected to the smartphone
Sony in conjunction with Qrio Inc. laboratories, have developed an initial prototype of what will be a smart, same lock which can be opened or closed remotely via our smartphone, of course we are not facing a new idea, but a very small and inexpensive, as the price that would leave the market, would be about 100 euros.
In addition, this lock does not require special facilities, and the kit includes everything you need for each person to install smoothly, while batteries will give you a range of approximately two years, batteries can be easily replaced at the end of his life.
The smartphone will connect via Bluetooth or NFC via an application that randomly select keys with 256-bit encryption, which may be sent by post or any other service to either a friend or relative to which they have access wherever the lock is installed. The appeal here is that we can give life to that key time, as well as assign that only be used a number of times by the smartphone that has been sent.
Crowdfunding as a method of experimentation for companies
The project is hosted at Makuake, a kind of Japanese Kickstarter and at the time of writing this note already have obtained almost double the funding it requested as a goal in a home.
The interesting thing is that Sony with this is saving a lot of money, because such initiatives serve to measure the level of acceptance of their products before they even enter production, plus they do not require large investments, since people at the time of financing this project also are becoming consumers, so the risk is minimal and the benefits are considerably higher for both the company and the consumer.