Sony has just introduced a new phone in Japan, and to everyone's surprise, called Sony Xperia Z4.
The new phone keeps 5.2-inch screen, and going up to new resolutions, we must turn to find a Full HD screen. There is a significant change in the chipset, as it now has the Snapdragon 810, well known to us thanks to the HTC One M9.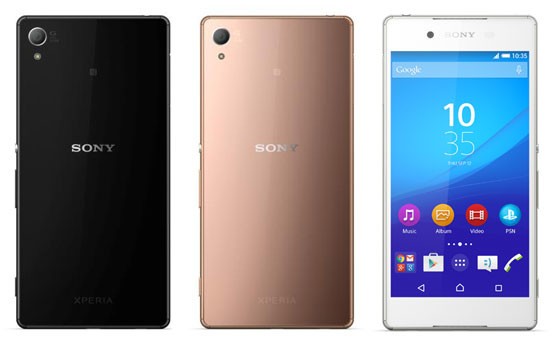 Other technical specifications to note are the presence of 3GB RAM, with 32GB internal memory, which will be expandable with microSD cards (up to 128GB).
Phase detection in the chamber and stabilization for selfies
On the back, we find the same 20.7 megapixel camera, but there is a relevant change to incorporate a system approach based on phase detection, which will improve focus speed and pursue mobile parts.
There will be plenty of video recording modes as the 4K format, or 1080p at 60 frames per second. All block with Sony Exmor RS IMX230 sensor.
At the front, we have a 5.1 megapixel camera with optical stabilization in the main novelty, a detail that passes us the importance to Sony that selfies and video calls out in conditions.
Regarding the use of the front camera and selfies, there will be developments in the software that we can not anticipate for now, also speaks of a "cooking" mode. The operating system that will premiere is Android 5.0 Lollipop.
Four tones for a very similar design
Sony says that their phone is now more compact and lightweight, so check with its 6.9 millimeters thick – 7.3 in Z3 – or its 144 grams of weight – 152 in Z3. There is room for 2.930mAh battery, somewhat smaller than the previous model.
In terms of design, looks very similar, with slight changes in the arrangement of elements, such as the front speakers. There are four available colors: White, Black, Copper and Aqua Green.
Fortunately, it continues to maintain resistance to water and dust that has made special Xperia Z phones, with IP65/8 certification. Among the accessories we find a new cover with window, which is also waterproof, and will be available in the same four colors as the terminal.
Sony is still trying to understand that high resolution is possible with sound equipment, and like the new Walkmans, the Xperia Z4 can work with LDAC technology, which maintains the highest quality even over Bluetooth.
All indications are that there will be no Xperia Z4 compact soon. One element that gave a touch of class in the catalog, thanks to its compact design, without losing technical specifications, which is usual in the market.