The camera market action is at its highest point thanks GoPro and developments that have made other companies bet on this field with own devices keep looking for a slice of this big cake that grows daily and is already part of various sectors ranging from entertainment, sports, to art.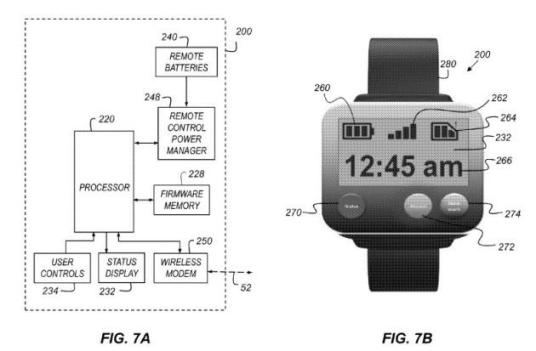 Therefore it is assumed that companies that are not in this market are looking into it, but Will Apple is one of them? Because they have released 34 new authorizations patent by the Patent and Trademark of US toward the Cupertino, where one of them stands out as a camera that can be controlled remotely.
Did the competitor that could end with GoPro?
We have to point out that Apple is the company that more patents registered every year, and many of these projects remain uncertain about whether someday see the light, but the interesting thing about this new patent (new for approval, and which was entered in 2012) is the uproar that has caused so much that GoPro shares fell 14% after the announcement. Another interesting factor is the fact that this patent itself contains elements of a patent owned by Kodak; it was acquired by Apple years ago.
If this patent sees the light, we would have a camera that will feature an integrated mechanism that will be placed easily and without tools on bicycles, helmets, motorcycles, surfboards and may be controlled at distance already is a special command, a clock (possibly the Apple Watch) or an iPhone.
There is even talk that the camera and its system is waterproof and can take pictures, capture video and audio even under water and one of the big differentiators will be streamlined and durable design, but should be mentioned that this patent only speaks of an imaging system and a remote control, nothing to make us confirm that the case of a camera for the action.
We have to remember that Apple has already tried previously to entering the market of cameras with poor results, but we must also mention that the work done on their iPhone cameras is noteworthy, so the idea of a camera as an Apple device now sounds so outlandish.
While this is confirmed or appears more clues, the noise is already done and many investors who have their money in GoPro have decided to withdraw to the possible entry of Apple in this area, which certainly could give us a new perspective on market the camera action in the near future.