It's called a "smartphone" for a reason, right? So why are you being so careless with it? While these phones are incredibly intuitively and intelligently designed, it doesn't stop them from being vulnerable to the daily wear and tear of life. Dust, grime, fingerprints and debris are a cellphone's worst enemy. And in the winter months, extreme temperatures and hard icy sidewalk can all spell doom for a new device.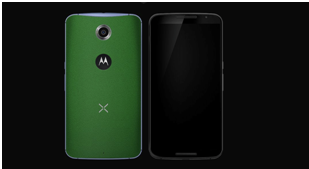 If you want to have a smartphone in your life, you've got to use your head. There are far too many precious things to have stored – your family photos, all your music, your Angry Birds score (just kidding). More and more, these devices are becoming our lifeline to friends and family. They've become a hybrid of communication device, personal assistant and a general source of information and media. They're something worth investing in.
A new trend this holiday season is phones that are designed with larger screens. The Android was the first model to popularize this design, and now even Apple has followed suite with their iPhone 6. If you do the bulk of your work through your smartphone or tablet and also consume media that way, you may be interested in a larger model. The "phablet" blends the screen size of a tablet with the capabilities of a smartphone and is a hot item this Christmas. The best version you can buy is probably a Nexus 6, which boasts a nearly six-inch screen with an incredibly high resolution. It also runs on Android's new Lollipop operating system and is great for both taking and displaying personal photographs.
If you've gone to the trouble of purchasing a brand new "phablet", you'll want to perform your due diligence as a consumer and buy screen protection that you can count on. Don't weigh your smartphone down with a heavy case, especially in the winter months when a phone can feel like an icy brick in your pocket. Instead invest in a sleek smartphone skin from an online retailer like dbrand. These adhesive coverings are designed to fit your phone to the exact millimeter. They can be easily removed, wiped clean and replaced back on any model, making them a durable and long-lasting option. Best of all, they come in tons of eye-catching designs and colours. They will turn any Nexus 6 into even more of a conversation piece than it already was.
If you're interested in seeing what options are available for the brand new Nexus, head to dbrand.com/shop/nexus-6 to see their styles and colours online. Many users have found a vinyl smartphone skin is a hassle-free option that has saved them time and again from exterior damage. Instead of dust accumulating in the cracks between a case and a smartphone, they have a protective barrier that fits their phone exactly like a second skin. The cool patterns and styles available online make their new communication device into a trendy accessory. Don't head into the cold winter months with an icy brick in your hand. Go with a lightweight smartphone skin for your brand new Nexus 6 and stay ahead of the curve.