Sometimes we look for extreme customization for our gadgets, the only customization: anyone else have that we have. Sometimes involves paying an extra, resulting in a unique product in the world; in others, simple mechanisms that we can build on our own. This is the case of Brik Case, a casing for Macbook Air/Pro which during these days is waiting on Kickstarter.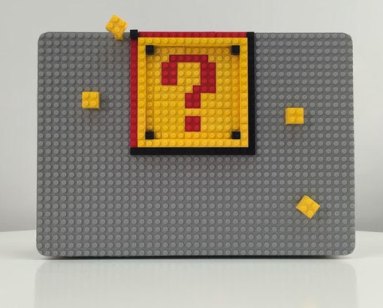 Its operation is very simple: it is a basis consistent with LEGO and created to the rear deck of the Macbook Pro and Air. It is perfectly compatible with the official LEGO pieces, although its creators will also include a small bag with 100 1×1 bricks to help you can get your ideas of departure without complications.
Not only decorations, we can also create small accessories as it can be a container for business cards, a system for collecting cables and what not, almost anything if we also have a 3D printer and the time to create our own inventions. Brik Case is compatible with MacBooks Air and Pro 11, 13 and 15 inch in the following models: A1465, A1466, A1425, A1502 and A1398 (models from 2013 onwards).
Simple and cheap
It has practically completed the funds required on Kickstarter, which amount to $30,000 and will be directed, according to the creators, to manufacture the necessary molds for ABS plastic bases. If you are interested in a Brik Case will not be a large investment: it will cost $39.99 and include the base and a bag of 100 1×1 bricks, but currently have an offer limited to 500 units with which you can get pack for only $30.