The wearables are becoming a place in society, are integrated without much problem, and it is that every time it hits less to see people interacting with devices that are placed in our clothes, and accessories, or even jewelry.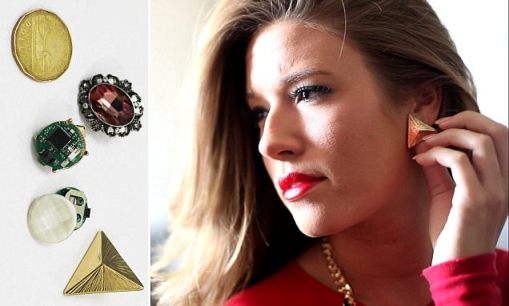 Ear-O-Smart aims directly at the slopes, with a very small design and different styles that make us forget that there's a technological product. Three different models have been created, but if it works, it seems difficult to extend the number of designs.
Actually this is a quantifier of our movements – counting calories, heart rate, steps – and uses Bluetooth 4.0 connectivity to communicate with our phone. There, an application will be responsible for shaping the data.
The most difficult element seems to be developing the battery, by the small size of the gadget. Currently uses a rechargeable button battery that gives it energy for 8 hours.
Ear-O-Smart is being developed in Canada for people of BioSensive Technologies. As it is common to see there is no money to take the project forward and turns to the search for crowdfunding.
With this procedure, want to put a price of $125 per pair of earrings. It's planned departure date in June 2015. That time it is possible that it is not the only option available, the market runs much.