The smartwatch industry has proven to be a market with great potential that has attracted the interest of major technological and within the same scene can add to HP, who just introduced the MB Chronowing.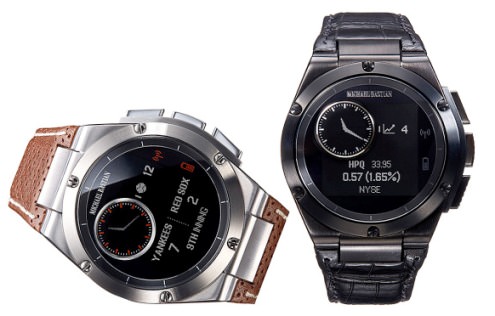 This smart watch stands out clearly from approach whereby have chosen firms such as Apple or Samsung; since HP has remained closer to what can be considered as a traditional watch.
The above is not bad, since as we can see it allows MB Chronowing to display a high-quality finish and a very attractive design, thanks to the use of stainless steel and the collaboration of the designer Michael Bastian.
The MB Chronowing features has a monochromatic LCD screen that is controlled via the buttons on the side, allowing it to offer a range of up to one week.
Functional level is compatible with iOS and Android and offers a wide range of possibilities, since it allows for example to receive notifications of various kinds, such as messages and e-mail, it can also sync with the mobile calendar and even control the media player of our smartphone.
Its availability has been announced for November 7 in the US with a price of $349 model base in silver and with plastic strap, and $649 for deluxe version in black color, equipped with alligator strap and sapphire crystal.