Bringing us the keys, mobile phone, wallet, watches and other items above has become a sort of constantly checking to see if we have not forgotten anything, so for years have been offering solutions not miss this important article.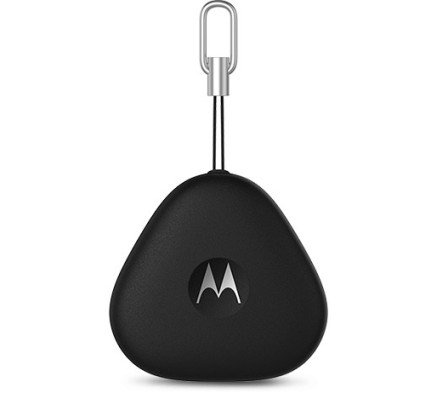 This being as now Motorola continues its way in the production of accessories revealing the new Keylink, a kind of key that plugs into your smartphone, whether Android or even iPhone, with the idea of helping us find the object where we have placed the Keylink, such as house or car keys.
To keep track of mobile
Motorola Keylink connects via bluetooth to any device with Android from version 4.2 and that count with the Motorola Connect app, same application has now come to the App Store from Apple to be compatible with iOS devices from version 7.1.
Keylink has a button that when activated it will make our smartphone emits a sound to locate it, always and when we are in a range of 30 meters. But it also works the other way, and that is if we have a smartphone and what we have lost are the keys or any other object attached to Keylink, all we have to do is activate the search function in the application, so that the accessory emits a sound, or we can deploy a map to locate it.
On the other hand, if our device already has Android 5.0 Lollipop we may use the Keylink as trusted device, so that our smartphone not block or request password while we are near the device. According to Motorola battery will provide us with autonomy of up to one year, which will be easily replaced at the end of its life, plus it is resistant to small splashes and dust.
Motorola Keylink will be available in the next few days at the moment in the United States, where we have no information if it is intended to distribute in other regions. The price is $24.99 and can be purchased directly at the Motorola in the United States.