At this point in the film, anyone who follows the world of cameras will meet either the A7, first to dare to take the mirror to a "full frame" system, with excellent results in both photo and video. Today we find its renewal.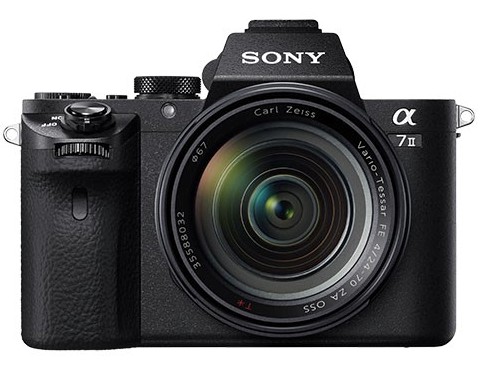 With the name of Sony Alpha 7 II presents the new camera, in what might be considered as an evolution rather than a completely new model. While it is true that incorporates new features that are very important, especially those that deals with image stabilization.
The camera sensor remains at 24 megapixels, the group is able to work with a sensitivity that moves between ISO 100-25,600. Obviously frame remains Sony E.
The stabilization is its strong
The A7II implements a new image stabilization system based on 5 axes, something that had already seen on competing models like the Olympus OM-D E-M5, back in 2012. But it is much more interesting to see in a model with a much larger sensor, and clearer career possibilities.
It is therefore the first Sony camera without implementing stabilization mirror in the body. You can reduce 4.5 steps according to the CIPA standard. If the lens has put stabilization, the camera recognizes the possibility, and considers working together.
We do not forget that its have WiFi and NFC connectivity. When saving data, the supply of cards is as follows: SD, SDXC, SDHC, Memory Stick Duo, Pro-HG Duo and Pro Duo.
Faster focusing, design changes
The next thing to note are the improvements in the focusing system with a faster response – they boast a 30% – rather welcome, since it was not the most outstanding point of existing models. The hybrid system approach has 117 points in the phase detection, and 25 for contrast.
In the video portion highlight the codec XAVC S that allows the camera to record video in 1080p at 60 frames per second and a transfer rate of 50Mbps.
From the point of view of design, there is a change, for example, introduced a handle with more grip. The other important addition we have in incorporating a dial located on the shutter button.
The price will be 1,800 euros and available on 5th December.