The Japanese firm presented at the last NAB Show in Las Vegas the natural evolution of its popular camera Sony A7 CSC. We talked about a camera with full-frame sensor that fits squarely in the top end of the line of compact cameras with interchangeable lenses.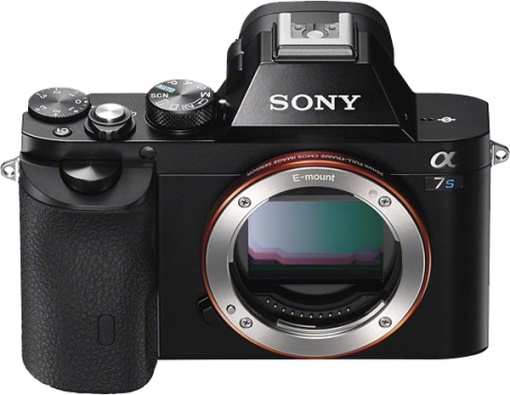 Sony A7S mounts a sensor that instead of betting on a higher number of megapixels, offers a 12.2 MPx resolution, much lower than the 24 or 36 MPx of its predecessors Sony A7 and A7R. This resolution is sufficient to make photographic prints mode and enables greater light capture. The size of the photosites of this camera is about 3 times the 4K cameras such as the Panasonic Lumix GH4 with micro 4/3 and 16 Megapixel sensor.
Why compare with it? Because one of the star features of this camera from Sony is precisely the video recording in 4K resolution, field where Panasonic is still one of the pioneers. And although Sony has not integrated the ability to autonomously in the new Sony A7S that offers via HDMI display content in real-time 4K.
Sony A7S, the camera makes the night into the day
The camera has a star feature and is that while other cameras on the market can go up to ISO 6400 in video and extend the range to something more in photography. The Sony A7S stands above the rest by offering maximum sensitivity which even save up to ISO 409,600.
Thanks to that maximum sensitivity range can achieve lifting details in scenes that are almost completely dark, making a scene lit by a single candle in a scene with great detail and light maintaining a really low noise level for a camera of this size.
Obviously, raise the ISO from certain point implies increase the noise in the image but it is clear that views the evidence we talk material usable in the majority of situations, thanks to the great light sensitivity of the camera and digital processing of the same noise.
As a subjective comment on the sensitivity of the camera, we attest that what Sony A7S capture and that level of detail in low light is higher even than what we can see with our eyes. It is more than likely that we can use video material with ISOs in the 100,000 range with this camera, which offers new creative resources when recording and can even capture details at night without additional lighting.
Dynamic Range
This camera has a very wide dynamic range and it is used very intelligently with a system of profiles of recording that have been named as SLog2 and Cine4 that allow more contrasting scenes according to the brightness of them without changing the overall tone.
In our short test period we could detect the CINE4 mode with ISO 200 provides a better result when recording and when sub expose always something the scene to save details of the lightest areas.
Leading the way with the new XAVC-S codec
For those who do not know what we are talking at this point will clarify. XAVC-S is a codec for video compression which has chosen Sony with Sony A7S and offering a bit rate per second that reaches the 50 Mbps, doubling the rate from the previous cameras but that also promises a more efficient and effective compression system.
Sony has integrated a new codec, which raises the data rate up to 50 Mbps and provides coding 4: 2: 0 with 8bit color depth. Internally will be able to record up to FullHD resolution and will need to use HDMI output if want to get the maximum quality offering A7S, 4:2:2 encoding but also limited to 8-bit.
In fact, the best scenario is to use the 4K recording and then resize to FullHD, avoiding virtually any device and achieving superior image quality.
XAVC-S is a good codec that has shown robust and stable in both static and a lot of movement or discoloration recordings.
Achilles heel: Rolling Shutter
This effect is one of the most feared when recording video in which we have to do quick panning and is one that can be most noticed our eye.
The image sampling is done line by line, and therefore this small delay in milliseconds between the top line and the bottom when it comes to video capture is reflected in the Sony A7S with the BIONZ processor. If scenes recorded with vertical lines, the bottom of the same appears to be drawn with the movement.
This is the point where most seem to suffer Sony camera in the video section.
Other recording modes
We want to express other modes that offering A7S, which is none other than the recording contents in slow motion (audio included). It is not recording in slow motion in itself, but a recorded video 720p 100fps that you can slow down to 1/4x without losing fluidity in movement.
Conclusions
The Sony A7S camera is an innovative approach in the segment of compact cameras getting a good balance between video recording and photography.
Although to date is betting on sensors with more megapixels generation after generation, it seems that Sony has taken a step in the right direction betting on a camera that allow to capture the perfect shot even at night without flash, and record video with professional quality lighting environments in which up to now was implanteable by opening new artistic possibilities of creation.
Sony offers a good solution integrating XAVC-S codec that significantly improves the quality of videos recorded internally and left as negative point that the camera is unable to capture autonomously 4K video something we can do with other alternatives on the market.